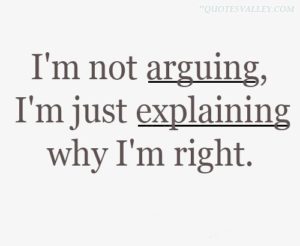 With apologies to Dr. Henry T. Hodgkin a medical doctor and Quaker missionary in the early 1900's, I wish to share with you a philosophy that he wrote just prior to the first World War.  He was a true pacifist and was feeling the brunt of the national ardor of becoming part of the War of all Wars. It speaks to me as what a Christian attitude should be.  I have taken a little license to paraphrase his text to bring common vernacular and understanding. It is primarily what kind of attitude one should have when confronted by someone with a differing opinion.
I will always seek to discover the best and strongest points to any brother's position.
I will give credit for sincerity and persistence in opinion.
I will try to avoid classifying him and assuming that his position is only because of a class or membership of which they belong.
I will emphasize our agreements and convergence points.
When others criticize, I will try to bring out favorable points.
When there is misunderstanding, either I of him or he of me, I will go to him directly.
I will seek opportunities to pray with him.
I will try to remember that I may be mistaken and that God's truth is too big for any one mind.
I will never ridicule another's faith.
If I have been found criticizing another's viewpoint, I will seek the first opportunity of understanding if my criticism is just.
I will not listen to gossip and second-hand information.
I will pray for those from who I differ.
Arguments rarely solve anything. It is when the rational and reasonable come together willing to listen and understand other points of view that change will happen.
Comments?