O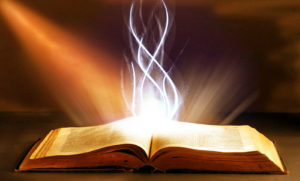 ne of the great pleasures in my Christian walk is to share some of the things I have discovered in my studies.  This page provides the links to the Bible Study I am currently providing a group of men on the Book of Romans.
Most preachers and small group teachers are content to deal with the texts and passages scattered throughout Romans, to the neglect of an understanding of the whole.    Most are content to provide insight without a entire study or the complete work.  Many great passages are overlooked or deliberately bypassed.  This is an attempt to dig through the entire epistle. This is my attempt to present the entirety of this monumental work.
Lesson 1 – Romans 1:1 Discovering Paul
   Handouts
PowerPoint
Lesson 2 – Romans 1:17 The Why of Paul
Lesson 3 – Romans 1:18-32 Given up.
   Handouts
PowerPoint
Lesson 4- Romans 2:1-16
Handouts
PowerPoint
Lesson 5 – Romans 2:17-3-8
Handouts
PowerPoint
—————————————————————–
Previous Study notes
 Romans 1:2-4  Jesus the GOD-MAN
Romans 1:5-7 Grace and Apostleship
Romans 1:8-17 Faith that makes a difference
Romans 2:1  Let's make a sin list.
Romans 2:2-16 Judgement on Judgement
Romans 2:17-28 Law=Gospel, Jew=Christian
Lesson 11 -Romans 3:1-2 What advantage?
Lesson 12- Romans 3:2-31 Heavenly Resume'
Lesson 13- Romans 4:1-13 Ungodly Abraham
Lesson 14 – Romans 4:14 Three ways to not find salvation
Lesson 15 – Romans 4:16 The enabling power of God
Lesson 16 – Romans 5:1-11 Fruit of Justification
Lesson 17 – Romans 5:12-19 Imputed, inherited, personal
Lesson 18 – Romans 6:1-14 Presumption and Life